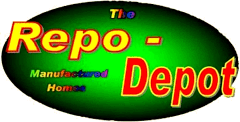 Note: These pages are constantly being changed & updated!

Some locations and mobile homes may not show on this list. If you don't see a Mobile Home Community, Manufactured Home Community, or Mobile Home / Manufactured Home, that you are interested in,

please contact us at 1-866-762-1915!


Note: All information on these Mobile Homes / Manufactured Homes for Sale is deemed to be reliable, but due to the constant sales of these Mobile/Manufactured Homes, and additions of more Mobile and Manufactured Home repo's, information cannot be guaranteed!

100's of Repo's

to choose from

Manufactured & Mobile Home Sales Starting as Low as 

$ 6,555

Special Programs on Select homes

$500 Down

6.75% Rates

20 Year Loans

Note: All financing and special loan programs subject to lender approval.

Serving Oregon

& Washington      

Call: 1-888-762-1915                                        Fax: 503-762-1915

Bank Repossessed, Mobile Homes, Manufactured Homes, Modular Homes. Homes for Sale, Oregon & Washington